Every successful business owner starts somewhere. Those with entrepreneurial dreams and ambition are often not satisfied working for someone else and want to venture on their own and become their own boss. Though it's not always easy to run a business, many business owners will say that the hardest thing was starting out.
To start your own business, you'll of course need some sort of idea, and the motivation to realize that idea. Then you'll need to get organized with your finances, build a business plan and, of course, get some funding.
These days small businesses can be funded in a number of ways. Many business owners find investors through networking or online crowdfunding. Other times, business owners save up money and front the costs themselves. However, startup costs can be quite high, especially for certain industries. In fact, about 2/3 of business owners will need around $10,000 to start their business. Many business owners decided to seek a lender's help to cover these costs. If you cannot fund the entire business yourself, a loan may be your best bet.
Opening a business can require some steep startup costs. That's why you may need a business start up loan.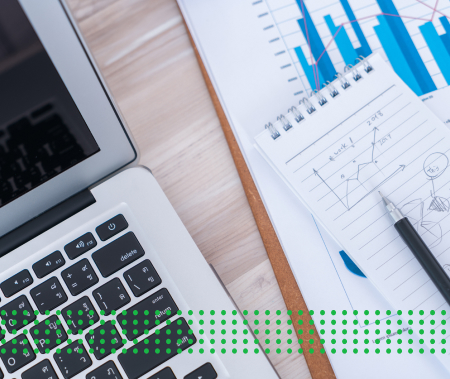 HOW TO GET BUSINESS FUNDING |
FUND THE STARTUP COSTS:
When opening or expanding a business, you'll typically need to invest a substantial sum of money. Often, this phase of business ownership can feel like a huge money pit, since it can take some time (and a lot of work) to start profiting. When it comes to any small business: restaurant, physical therapist clinic, plumbing company, small store, you are going to have to pay some startup costs. These startup costs are used to pay rent, wholesalers, payroll, insurance, contractors, construction costs and so forth. However, once your doors are open and your business starts booming, it will all be worth it.
Many entrepreneurs and small business owners take out loans to help them cover these costs. These startup funding costs can range anywhere from a few hundred dollars to a few hundred thousand, depending on the type of business you plan to open.
In order to receive a loan to start your business, you are going to need a good credit score. The higher the better. The minimum credit score necessary for a startup business loan is around 640. In order to have a business credit score, you'll have had to be open for at least 6 months.
You should also be able to show evidence of previous successful business ventures. Lenders are much more likely to approve your loan if you can show them that you have experience with starting a successful and profitable business.
Some form of collateral (cash, securities, bonds, or tangible assets)
History of repaying other loans. Lenders want to see that you are a responsible and reliable loan recipient, and are not in massive debt. This is typically reflected in your credit score and serves as evidence of your financial responsibility.
Your own money invested. Lenders want to see that you have also provided your own funding into the business. This serves as evidence that you are not only serious about your future business, but also have something to lose if the business fails.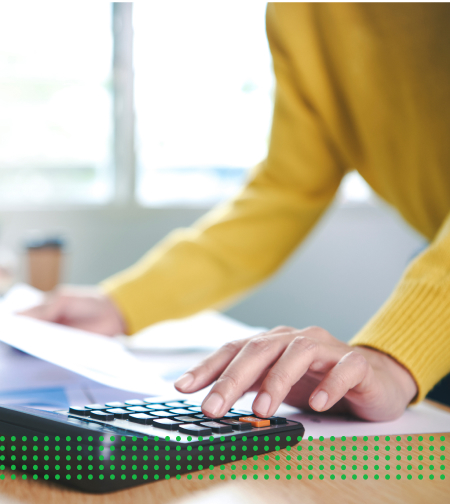 There are other ways to get start up funding via small business startup grants. These sorts of grants can be issued by government agencies, private companies and state organizations. Often, start up business grants can be highly competitive which is why we suggest going through the SBA or checking out government grants on grants.gov. The SBA issues small business loans with lower interest rates than many private banking institutions.
In general, when applying for any sort of loan, be sure to contact multiple lenders to see what they are willing to offer you. Go "lender shopping" and do your research before you settle on one.
HOW TO GET SMALL BUSINESS FUNDING
WITH PRE-EXISTING CASH FLOW:
This sort of loan is designated for people who already have a working and thriving business but may need some extra cash towards working capital, business improvements, renovations, new technology and more. In order to qualify for business funding, you need to meet certain conditions. Unlike with startup business grants or startup business loans, you will already need to have some form of established cash flow.
You must have a credit score between 500 and 800.
The presence of cash flow.
In order for a lender to approve your loan, they are going to have to see that your business is profitable. They will also look at your expenses to understand whether this business is feasible. Depending on your gross earnings, you can typically receive a loan equal to 50 to 70% of your monthly turnover. The interest rate you get depends on your credit score. In order to apply for business funding, it is necessary to provide your monthly statements for the last 3-6 months.
There are also conditions
(not having to do with the specific business you are applying for) that can indirectly affect your eligibility. For example, if you have declared bankruptcy in the last 7 years, the number of loans issued and the general condition of your industry.
Low DTI ratio.
Lenders want to see a debt to income ratio under 40%. This ratio means that you are using 40% (or less) of your profits to pay off your debts.
How long you've been in operation.
For this specific loan, lenders will not want you to be in the process of opening up shop. Lenders want to see that you've been in business for at least 6 months.
A balance sheet / business plan
to show lenders that you are organized and financially prepared. A balance sheet shows the internal finances of your business and can be used to evaluate your eligibility.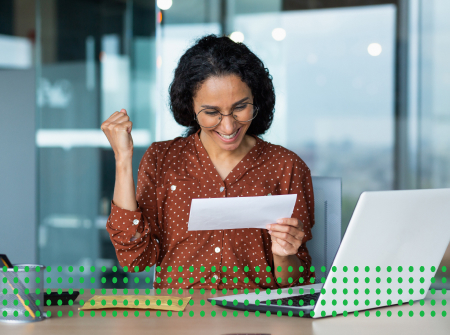 PROFESSIONAL BUSINESS LOANS MADE EASY | GET CAPITAL FOR YOUR BUSINESS:
As a working professional, there are ways to acquire funding to grow your business. If you are a doctor, architect, physical therapist or professional who wants to open or expand their practice, you may qualify for a professional business loan. For those who work in medicine, inquire about a medical practice loan. Similar to a business startup loan, you can use this funding to pay for your office space, branding, or any other start up business costs you may have.
GET A PERSONAL LOAN FOR BUSINESS
Aside from standard business loans there are also personal loans available that can be used for your business. If you need working capital for your business, or additional funding for your business, you can also try applying for a personal loan. Some people may recommend that you stay away from this option, as personal loans tend to have higher rates than business loans. However, personal loans are generally easier to qualify for, as they often don't require collateral.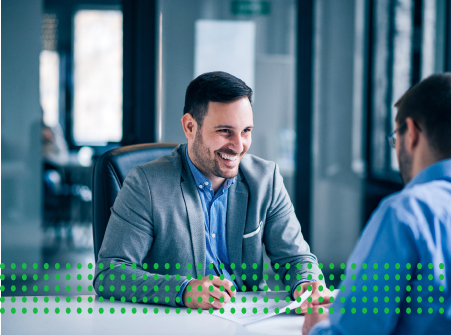 How to qualify for a personal loan:
Good personal credit score with on time payments (600+)
A minimum income requirement (which varies depending
on lender)
USE OUR LOAN CALCULATOR TO ASSESS YOUR FINANCIAL RISK
If you have a business loan, or are in the process of applying for one, use our business loan calculator to calculate your daily or weekly repayments. Assess your financial risks and decide on the amount you need.
Working capital is a constant need for a businessman. Therefore, be sure to calculate the risks and take into account the seasonal characteristics of your business, because at some point you can miss and even lose profits. You must also consider any potential financial emergencies or hiccups that can arise at work. Be sure to remain sensible when analyzing the necessary working capital for your business.
EASY STEPS TO SECURE YOUR BUSINESS LOAN:
We would love to respond to your querues and help you succeed.
Feel free to get in touch with us.
Quick Contact