WHAT ARE THE USES FOR PROPERTY LOANS,
CONSTRUCTION LOANS & MORE


PROPERTY LOAN QUALIFICATIONS &
BUYING A HOUSE WITH BAD CREDIT
When applying for a property loan, you are going to want to have a credit score of at least 660+. Some property loans will require collateral, however, not all of them do. When you apply for a secured loan, you can get approved more easily and get lower interest rates.
If you do have bad credit, consider applying for the loan with another person as a joint partnership.
TYPES OF REAL ESTATE LOANS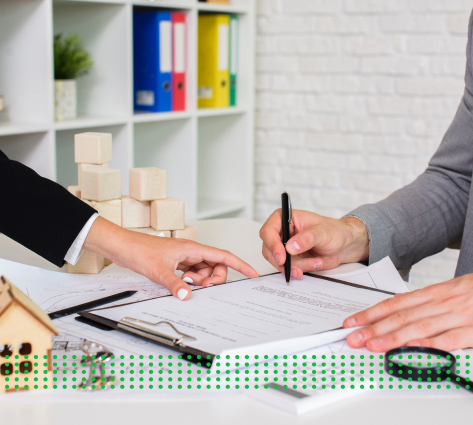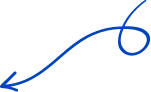 COMMERCIAL PROPERTY LOAN
In addition to purchasing land or a home for your own personal use, you can also acquire property for business or entrepreneurial endeavors. With a commercial mortgage, you can secure the funding for the purchase of commercial property including: office buildings, shopping malls, warehouses, apartment buildings and other commercial retail spaces.
To secure better interest rates, consider an owner-occupied commercial property loan. This is a situation where you use the commercial property as a primary residence and off-set the costs of the loan. Another idea for a more affordable loan is an FHA loan– which you can be eligible for if you plan to use the commercial space for a housing development.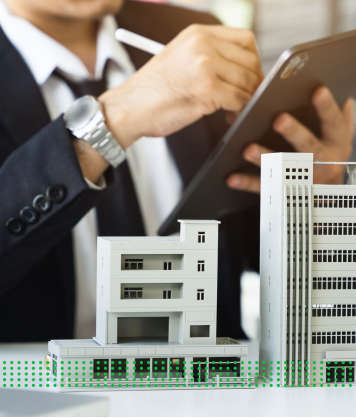 LAND LOAN
Getting a loan for land purchase is an entirely different process than acquring traditional commercial property loan. When it comes to financing a land purchase, land loan lenders will often have stricter requirements. For one, a land loan is unsecured as there is no asset that can be used as collateral if you fail to repay the loan.
Because land loans are seen as a riskier option for lenders, you may need to work on your credentials before you apply. Furthermore, land loan interest rates are higher than other kinds of property loans due to the liabilities incurred by the lender.
When it comes to securing a land loan, you will typically need to have a higher credit score (700+). Moreover, a loan for land purchase will typically require some form of down payment.
When it comes to land loans, there are also a number of hurdles you may need to overcome. For example, it will be easier to secure the loan if the lot you intend to purchase is a ready-to-build lot. Depending on the land use restrictions and local zoning regulations, lenders may be unable to provide funding.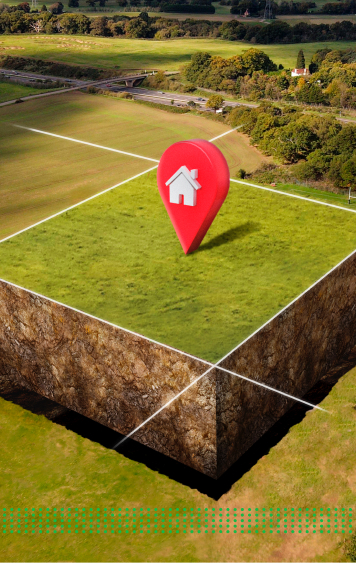 HOUSE BUILDING LOAN
If the property search is not going well, it may be time to consider building a home from scratch. House building loans (and general construction loans) are issued under different time-frames and eligibility requirements than a commercial property mortgage. Construction loans are considered short-term loans (1 year max) while traditional mortgages are usually issued over a longer period of time. Construction loans can help cover the cost of labor, materials, and permits. There are also renovation loans available which can help cover the costs of home maintenance or any form of renovation project for an already built home.
A loan for house construction will generally charge higher interest rates, and require that you pay interest monthly for the duration of the loan. Once the house construction is completed, you will be required to pay back the loan in full.
However, there are other kinds of construction loans that can convert to a permanent mortgage once the house is built. This is known as a construction to permanent loan and is based on the projected value of the house. Once the home is built, the construction transitions into a traditional mortgage. This is a simple and cost-efficient option, as it involves only one round of closing fees, applications and paperwork.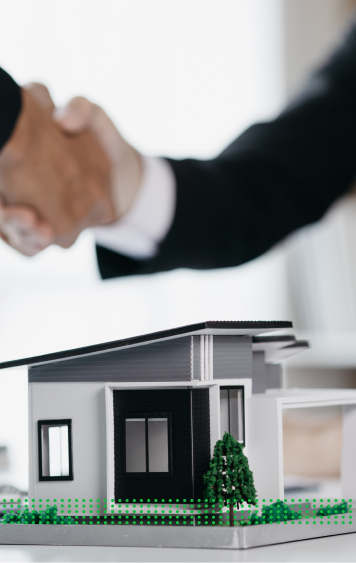 GENERAL INVESTMENT PROPERTY MORTGAGE INFO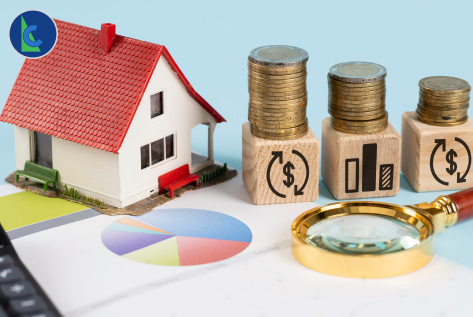 RENTAL PROPERTY LOANS
If you are planning to purchase a home for the purpose of renting it out, be aware that rental property loans have stricter requirements than typical mortgages. Rental property loans often require that you put a minimum of a 15% down payment.
Rental property mortgage rates are generally 0.50%-0.875% higher than traditional mortgage rates.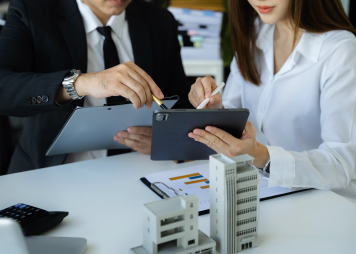 COMMERCIAL REAL ESTATE LOANS & EQUITY
In addition to renting out residential spaces as a form of income, there is also ample opportunity in commercial real estate acquisitions. When it comes to commercial real estate finance, there are many ways to generate income from businesses, hotels, malls, shops, offices, factories, warehouses and so on.
There are numerous loans and financial options available for purchasing various types of commercial real estate. For one, you can use the property equity of your commercial acquisition to take out a line of credit. In addition to lines of credit, there are also bridge loans, FHA loans, long term business loans and SBA loans available.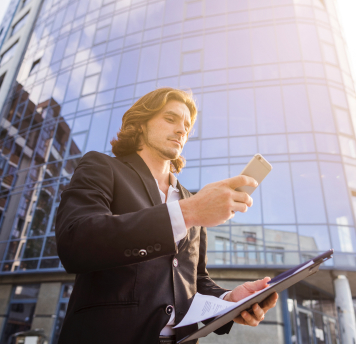 HOW DO COMMERCIAL LOANS DIFFER FROM TRADITIONAL LOANS?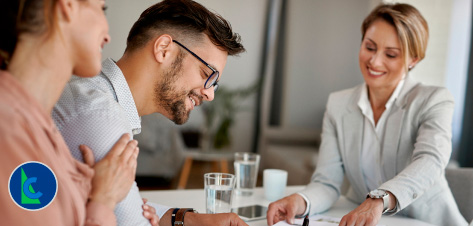 IS AN INVESTMENT LOAN RIGHT FOR YOU?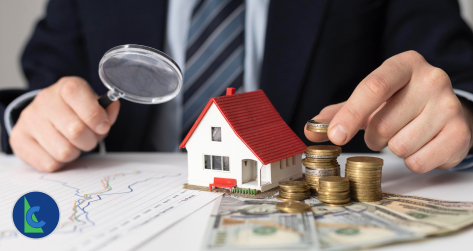 If you are considering
a loan for investment property
We would love to respond to your querues and help you succeed.
Feel free to get in touch with us.
Quick Contact