Being a homebuyer can be confusing and overwhelming, which is why we are here to help! We've compiled a short guide for you to help you feel as confident and assured as possible throughout the homebuying process. The real estate market can change quite rapidly, so it's always good to do some research beforehand. The real estate market can transition from a seller's market into a buyer's market, back to a seller's market in a swift fashion. And with changing interest rates, it is important to understand the ins and out of the market right now.
Is it better financially to buy a renovated home or a fixer upper?
Hey, you future homebuyer (yes, you!) You've viewed a property and you're interested in purchasing the home for an investment. Let's make an offer! But, before we make any big financial decisions, let's consider our options.
We're gonna look at a couple of scenarios that you (or the seller) may encounter throughout the homebuying process. Often when purchasing a home, you'll find two types of properties: move-in ready or a fixer upper or a complete wreck. Depending on your budget, current mortgage rates and home ownership goals, you may prefer one type of home over the other.
While a fixer-upper is typically the cheaper option, you may run into lots of problems down the line which can make the money you save on the housing price come back to haunt you. As a first time home buyer, you may want to buy your first home for as cheap as possible, however, if you are taking out a mortgage, you may want to purchase your home fully renovated. (We'll explain later!)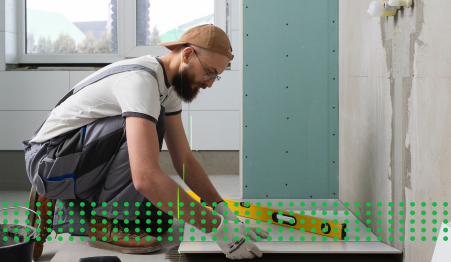 As a seller, should you renovate your home before you put it on the market?
And, as a seller, you also have some options to consider before putting any property on the market: should you invest in the house and increase its value, or sell it as is? Sometimes the answer is not as straightforward as it seems. A renovated home may have a higher selling price, but can be more challenging to sell. We will look at these two options.
LET'S LOOK AT THE FIRST OPTION
WHERE THE SELLER DECIDES TO RENOVATE THE HOUSE
buying a home that has been renovated (for the buyer):
investing in a home renovation (for the seller):
HERE IS THE SECOND OPtION
WHERE THE SELLER DECIDES TO SELL AN UNRENOVATED HOME
buying a fixer upper (for the buyer):
selling a fixer upper (for the seller):
For any other questions regarding the business loan acquisition process ,
don't hesitate to reach out to our team.
At Loan Consulting Pro, we strive to make the loan acquisition process as stress-free and straightforward as possible.
We would love to respond to your querues and help you succeed.
Feel free to get in touch with us.
Quick Contact